LIVE CASINO WELCOME BONUS
Get a 100% up to $1,000 Bonus
The bonus can only be used on Live Casino games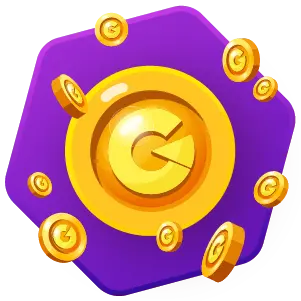 Responsible Gaming
Responsible play means being in control of your gaming experience. GutsXpress is committed to provide a safe environment for online play. On this page you will learn everything about the importance of responsible gaming and where to get help, if needed.
Our Responsible Gaming Commitment
We are fully dedicated to protecting our players at all times, which also means we monitor fraudulent and criminal activity and avoid underage gambling. GutsXpress is committed to protecting your privacy, making sure the right tools are in place to help you enjoy your gaming experience. We see it as our ongoing commitment to give you a fair gambling experience and we stand for transparency in our marketing and promotional campaigns.
No Room For Underage Gambling
In order to enjoy our online gambling products, you will need to be 18 years of age or older, according to the legal age in your country of residence. It is our responsibility to ensure players who register for an account go through an easy, but thorough verification process. This is to guarantee that our registered accounts are of legal age to gamble.
There are different protection tools available that parents and guardians can make use of to prevent underage gambling from their devices. CYBERsitter is one of the most used filtering software that allows parents to block websites that offer gambling services.
Play and Enjoy
Your visit to our website should be an enjoyable experience which is why we advise that you follow the following steps before and during your gaming sessions:
Set predefined loss limits that meet your personal financial situation. Keep up to date with your financial transactions and frequently check how much time and money you spend on gambling related products.
Only play with money that you can miss.
Prioritise your daily responsibilities and make sure your online gaming activities do not interfere with your other everyday activities.
Do not play online if you are under the influence of alcohol or any other substance.
Do not play if you are in recovery for any other dependency.
Do not try to compensate for losses. If you think that you are losing control of your financial spendings, make sure to apply a limit, restrict your online account, or seek professional help. Our customer service department can help you to find help.
Transaction History
Your Transaction History is available at all times on your online account at GutsXpress. In the Transaction History tab you can see your previous deposits and withdrawals. Your Gaming History is also accessible in your account, giving you insights to see your previous bets and winnings made, as well as other data such as times, dates and casino games played. Both your Transaction and Gaming History will show you data of 6 months. It also shows your net position. Should you wish to have insight in data older than 6 months, our customer support desk will be happy to provide you with the required information.
Self-evaluation
Periodically looking at your playing habits gives you the opportunity to reflect on how comfortable you are with the time and money you are spending on gambling related activities. The self-evaluation test below may therefore turn out to be helpful to identify gambling related issues before they become an actual problem. We have created this self-evaluation test to help you make that analysis and draw some useful conclusions.
Based on the last 12 months, answer 'yes' or 'no' to each of the questions below:
Do I spend a lot of time thinking about (online) gambling?
Do I often gamble when feeling distressed in some way, such as: anxious, lonely, guilty, stressed, or depressed?
Do I feel the need to play with bigger amounts of money to get the same feeling of excitement?
Do I feel the need to play for a longer period to get the same feeling of excitement?
Do I feel restless or irritable when trying to pause or stop (online) gambling?
Have I, unsuccessfully, tried to control, cut back, or stop gambling?
Do I chase my financial losses by trying to win back money I have previously lost?
Have I lied to others about how much time or money I spend on gambling?
Have my gambling activities affected my personal relationships?
Have my gambling activities affected my job?
Have my gambling activities affected my daily activities?
Have I sold possessions or asked others to lend me money to spend on gambling?
Do I often continue to play until all my money is gone?
Have I ever thought about self-harm or suicide because of gambling?
Have I ever stolen money from others to fund gambling?
Have I lost interest in my family, friends or hobbies because of gambling?
Have I ever gambled under the influence of alcohol or other substances?
If you have answered 'yes' to 4 (four) or more of the questions above, you may be experiencing problem gambling. In this scenario, we highly advise that you consider applying limits as well as think of self-exclusion. In addition, we recommend speaking to someone about the answers to these questions. The above questions and answers are only designed to give players an indication of their gambling related behaviour, no rights can be derived from the outcome of this test.
If you wish to limit or self-exclude your account, do this from your account when you are logged in. More information about the signs of problem gambling and how to get help can be found visiting websites by BeGambleAware (UK based) or Gamblers Anonymous.
Reality Check
The Reality Check is a helpful feature that allows you to set a reminder informing you of the time spent playing online. This tool is available online when logged into your GutsXpress account. The Reality Check timer starts as soon as you open a casino game and will continue to show at the selected intervals until you end your playing session. When the selected time period has lapsed you will get a notification showing the time spent playing online. It also displays your net position at that time. The notification will provide you with the options to "Continue", "Stop" your playing session, or view your "Betting History". The Reality Check reminder may not be fully functional if you do not accept cookies or you use the incognito mode in your browser.
Setting Limits
It is highly recommended by GutsXpress to predefine your financial limits before you start with your session, as the chances of players experiencing a gambling problem is significantly reduced with this in mind. Your accounts give you the opportunity to control your play by setting different types of limits:
Deposit Limits: enable you to set a limit on the amount of money you deposit into your account for a specific period.
Session Limits: will limit the amount of time you can stay logged into your online account.
Financial limits can be set on a daily, weekly or monthly basis and can be adjusted. If you wish to raise your limit you will need to take into account that the newly requested limits will not come into effect immediately as there is a 24 hour cooling off period. Lower limits, on the contrary, will become active right after having changed your account settings.
Time-Outs
GutsXpress gives you the flexibility to request a time-out period of either 24 hours, 7 days, or 30 days. Your GutsXpress account will automatically become accessible again once the time-out period ends. To request a break, a time-out period option is available online when logged into your account. You can alternatively contact our customer support desk. A time-out also means that we will not send you marketing material and we cannot accept deposits or bets. Once the time-out period has expired, your account is re-opened.
Self-exclusion
Self-exclusion is another tool that allows you to block yourself from online gambling if this activity turns into something else than fun. Self-exclusion can be reversed only after contacting our customer service and giving us a valid reason to remove it. Self-exclusion also means that we will not send you marketing material and we cannot accept deposits or bets. Customer support is ready to help you with self-exclusion requests.
Casinos that are similar to GutsXpress from Betsson Group
Other Help
In addition to our tools, tests, and customer help desk, we advise you to consult professional, external organisations that are committed to help people that have problems to control their gambling related behaviour. Below you can find some options:
BeGambleAware: this is a charity organisation that provides detailed information to help people make informed decisions about their gambling. They can help you to find out more about (online) gambling and what responsible play means in order to detect and understand problem gambling. They also show you where to go for further assistance and professional support, should you believe this is needed.
Gamblers Anonymous: is a widespread, international fellowship of men and women who suffer or have suffered gambling problems, and share their experiences, strength, and stories with each other with the objective to solve their common problem and help others to do the same. Gamblers Anonymous offers the hand of friendship to players who are looking to try and stop (online) gambling.
GamBlock: you could also consider blocking access to all gambling websites such as online casinos from your computer by installing blocking software like GamBlock. This software uses advanced online tools to block all gambling sites.